The Sayreville Republican Municipal Committee is proud to present candidates Eunice Dwumfour and Christian Onuoha for Sayreville Borough Council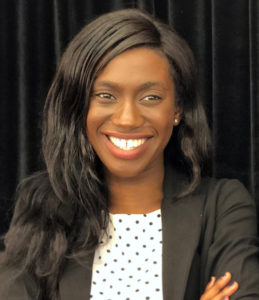 My name is Eunice Dwumfour and I am running for Borough Council.
Like you, Sayreville is my home, I love and cherish this town and it is my desire to help improve the lives of its residents.
In the past few years, we have seen many changes including a worldwide pandemic, but despite all, Sayreville still stands strong because of residents like you.
Please continue to build up Sayreville by supporting me in this upcoming election on November 2nd, 2021.
I am fully dedicated to building a better, stronger Sayreville, and with your support, we can create a brighter future for our wonderful town.
Support the Rest of the GOP Ballot